Paul Wesley has been able to establish himself as one of the busiest actors in New York and Hollywood because of his experience and versatility. He returned to the New York stage in a production of, "Cal in Camo", and made an impact with his portrayal of Flynt, the quiet but intellectual brother of the title character. Wesley is best known for his work in, "The Vampire Diaries", but his performance in the drama at the Rattlestick Playwrights Theater reminded everyone of the actor's range. He received excellent reviews for his work and it motivated him for the next project, "Mothers and Daughters", a movie with a similar theme.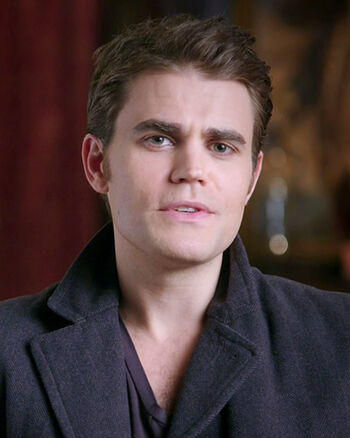 Paul Wasilewski, as he was originally known, was born in New Brunswick, New Jersey, after his parents immigrated from Poland. He grew up in the Marlboro area and began his acting career in high school plays. He got his first break by appearing in an episode of the soap opera, "Another World", which led to a recurring role as Max Nickerson in "The Guiding Light". From there he went on to star in television movies and series before appearing in several films.
In the 2014 movie, "Before I Disappear", Wesley appears as Gideon, the owner of a bowling alley and friend of the main character. He is convincing as a troubled man who has lost his way in life and Wesley raises the credibility of the movie with his realistic acting style. He followed that with a role in, "Amira and Sam", the story of an army veteran adjusting to life back home. Wesley portrays Sam's cousin, Charlie, who tries to help Sam when his girlfriend Amira is at risk of being deported. Paul Wesley has clearly established himself as a talented and versatile actor.